Quote:
Leanan
that's cute... do you draw for the kids a lot at work?
Yeah, mostly on the windows and when a sometimes I have to draw for a collegue ; )
Here's a new picture I made today.
Again I took a picture with my camera, that's why there's a flash on it..
Hopefully I have a scanner within two weeks..I can scan my work (if I know how the machine works and if my pc can handle it..)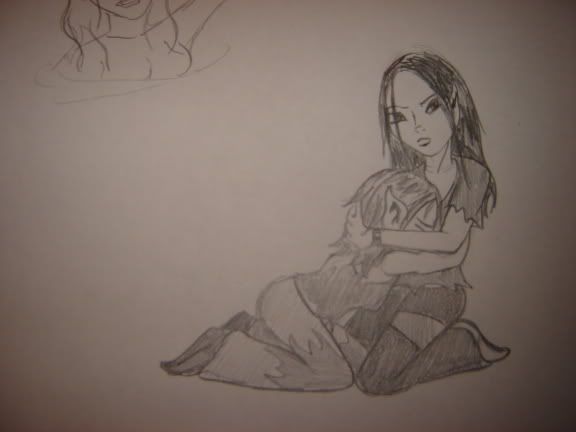 These are Foxtail and Twilight (in Dutch she is "Avondrood", same like Nightfall but the Dutch translation for Nightfall is "Schemering".
Twilight is the same like Nightfall I guess.)
Ah and don't mind the waterfigur left in the topcorner haha, that was just a sketch.