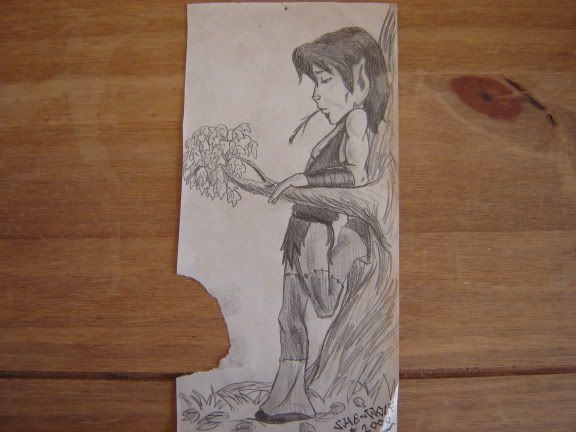 (this is Skaara *yeah, named after the guy in the (first) Stargate movie*, his head is too big)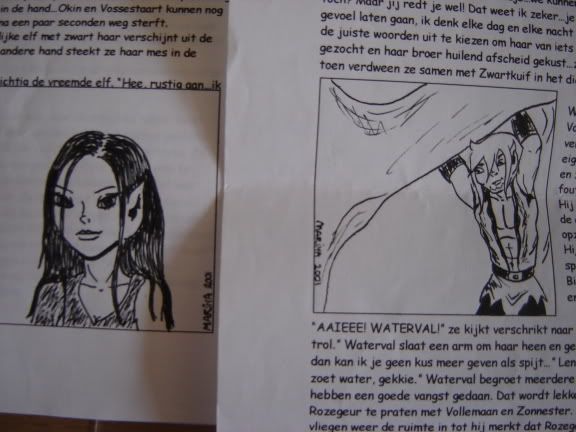 Twilight and Waterfall.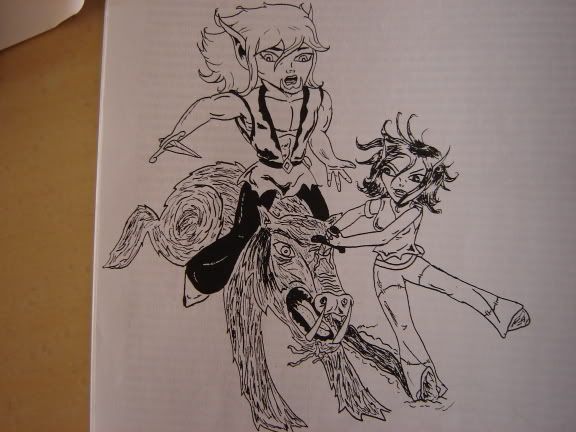 Waterfall and Foxtail.
I used the Cutter&Pike scene in Dreamtime hehe..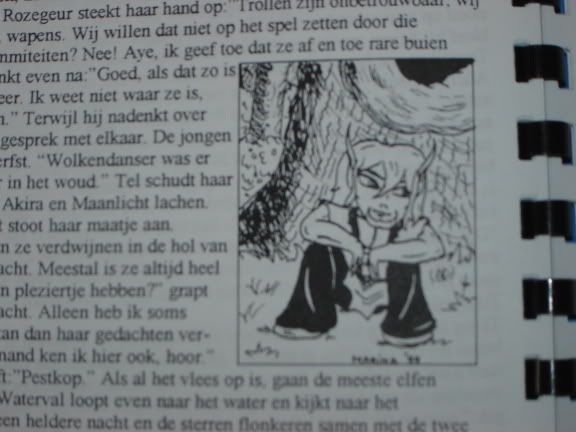 Again, Waterfall.
Kinda blurry.

I made these drawings years ago by the way.
I wouldn't be satisfied that soon now about the one with the swine.