I KNOW the pic is already here ... but I want the characterization going with it. So please excuse the double post


I love how Darshek is pictured by Craig Taillifer in this character plate: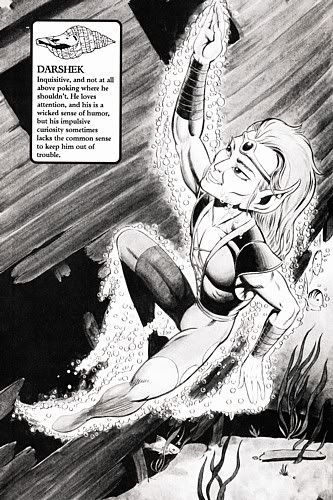 Characterization by Richard Pini and Katheryn Bolinger:
Inquisitive, and not at all avove poking where he shouldn't. He loves attention, and his is a wicked sense of humor, but his impulsive curiosity sometimes lacks the common sense to keep him out of trouble.