I apologize for the delay. Lost yesterdays post short before finishing in a system crash and was much too tired to start anew. Here are the "real" eggs gifties: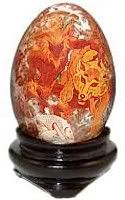 - for Allura, a skilled hunter.
This egg is Brecciated Jasper - hope you like the camouflage effect.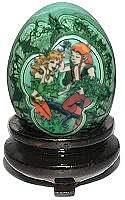 - for Beryl, a shy huntress, with the probably fastest catch of all!
This egg is Malachite - the "frame" for the medaillon is grown this way in the mineral!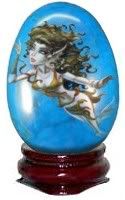 - for Cleopatra, hers was the first catch of all

This egg is Turkey Stone - makes Brill look like I've nothing changed!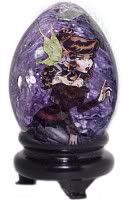 - for Moonmoss, eager but sharing huntress and gatherer.
This egg is Charoite - fitting for Moonshade's colors as well as for the nightsky.
And you finished Nonna's nest - already wondered whether this will be neglected with all the eggs lying around.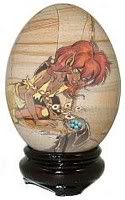 - for Redhead, devoted huntress ... of course she found a nest!
This egg is Picture Jasper - reminds of her youth in the Sun Village.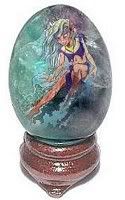 - for Seastorm, glad you were successful too.
This egg is Fluorite - the watery look was perfect for the playful pip.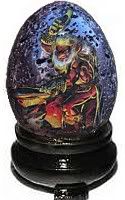 - for TrollHammer ... hunting in modern times isn't easy sometimes

This egg is Lava Stone - couldn't find anything better for the Mastersmith.