Windkin did not only reconcile with his sire but lives with his grandfather now. He really builds up family connections. I think he needs this settled, friendly and supportive elders to find his place in the tribe - even when he has many times their biological age. And he got his love back.
Looks like the loner will become social ... a bit.

This new Windkin might earn a much higher rank in my character listing. Treated by Wendy he his much more likable than in his Forevergreen adventures ...


... by look, character and motivation.

Though his hair makes me prefer Dart's wild and gravity-denying mane ... it looks so artificial for me.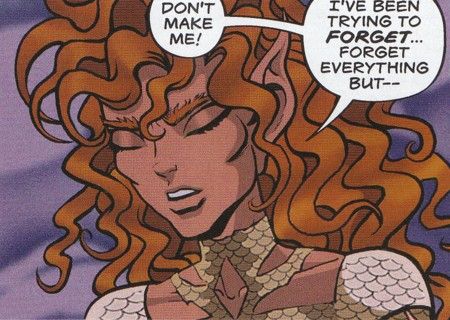 And I will miss his snake skins
they gave him a Glider vibe.