Quote:
Blackbird
Quote:
Zebula77
(I'm the guy on the far left, you know, the short one)
Sweetie :D hehe..
what do I do to put a picture up here? I'm
not
good with things like this..
do you have a location on the internet where you have a picts of you?? if so.. then you have to do the next thing..
[img.]http://www.location of your pict incl/.../pict.jpg [/img.]
without the dots behind img..
if you have no pict of you on the internet, you need a place to store that pict.. (do you have a digital one?)
You could store it at www.photobucket.com or any other storage place..
photobucket is a place you have to register, but its free.. and your picts stay there forever.. (well I think they are ;) )
Hope that helps you out..
*goes looking for a pict of me on the internet.. *
btw.. Arfurido you realy look wonderfull on that pict ;)
ow and LordDarkhan, that picts of you with the football is realy cool 8)
ow.. and Zebulla77 do you play in a band? that is cool.. and your not that short.. I do know a couple of ppl that are shorter.. ;)
Yeah.. found some.. :D hehe.. LOL
I love this one.. haha.. its an "old" one.. (5 years ago I think)
hm.. this one is more resent..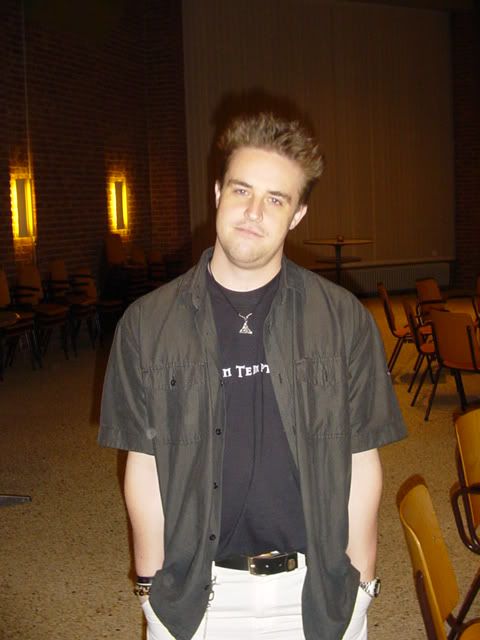 this one.. hmm.. :roll: